Southwest Contemporary: Paula Wilson and Mike Lagg
5/14/2019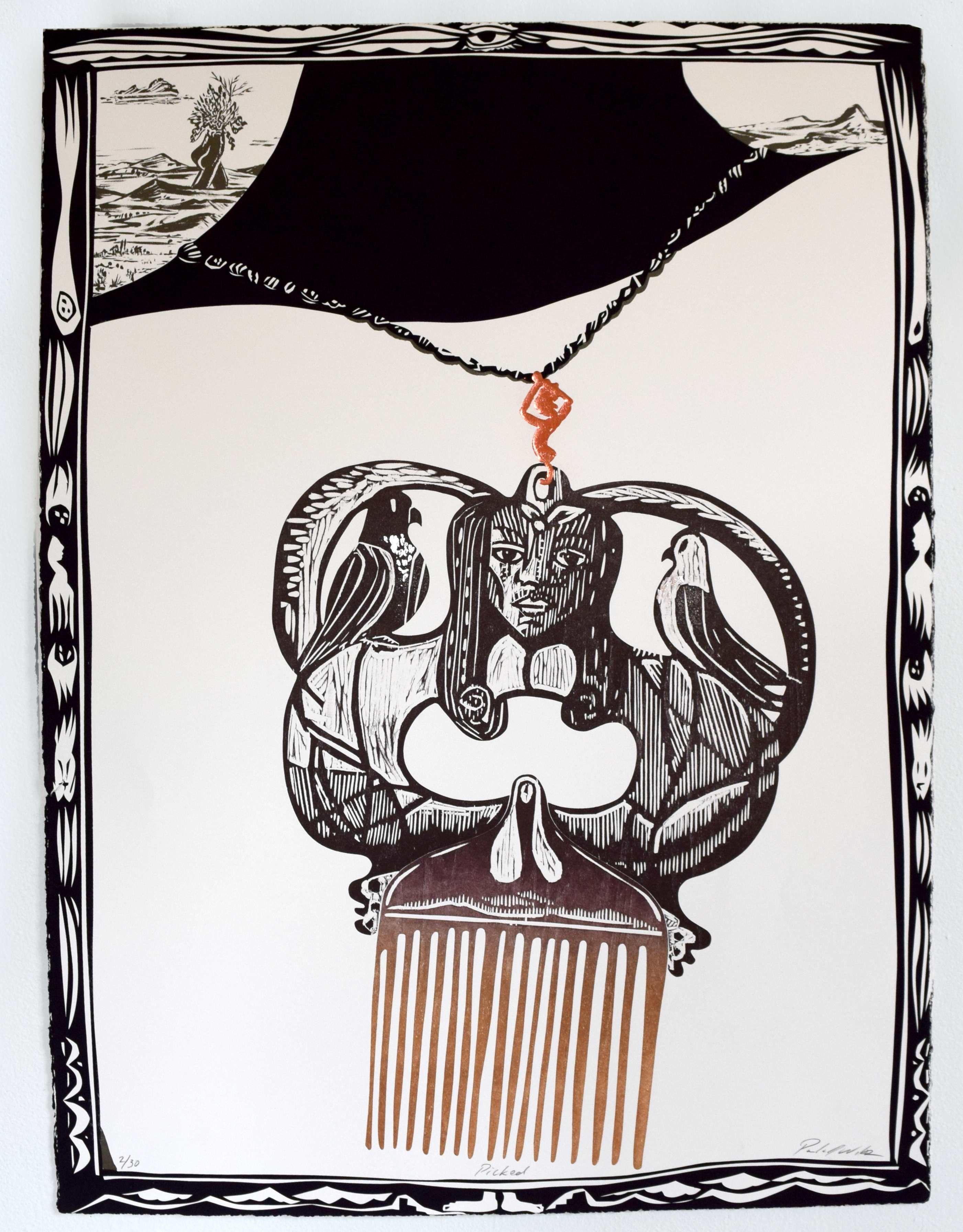 Paula Wilson and Mike Lagg live in Carrizozo, New Mexico, a town of about nine hundred residents, located north of White Sands. Paula, who arrived there ten years ago by way of Chicago and New York, and Mike, who settled in the area over thirty years ago, are mainstays of the art community in the region. They each have thriving individual art practices as well as collaborative projects that include the Carrizozo Artist in Residency Program, an arts organization called MoMAZoZo, and the stewardship of three historic buildings in the heart of downtown Carrizozo.
Their art practices complement each other; Paula is a printmaker and painter (among other things), and Mike is a woodworker and sculptor. There is no corner in their home or studio that has been untouched by one or both of their creativities. The walls and floors are painted in murals by Paula, and nearly all the furniture (and light switches!) are handmade by Mike. One might feel that they are inhabiting an artwork while inside their spaces. This is by no means unintentional. The couple strives to break down the boundaries between art and life and to embody their creations in everyday actions.
From the smallest details in their home and studios to vital utilities such as water, they have customized nearly everything. They believe in re-use and utilizing the materials in their immediate surroundings to find commonsense and creative solutions to offset their carbon footprint while living in a part of the country where resources and recycling programs are scarce. Life and art intertwine harmoniously for Paula and Mike, for whom the New Mexico desert is a constant reminder of necessity and beauty.