SF Reporter: Pop Objects
9/24/2019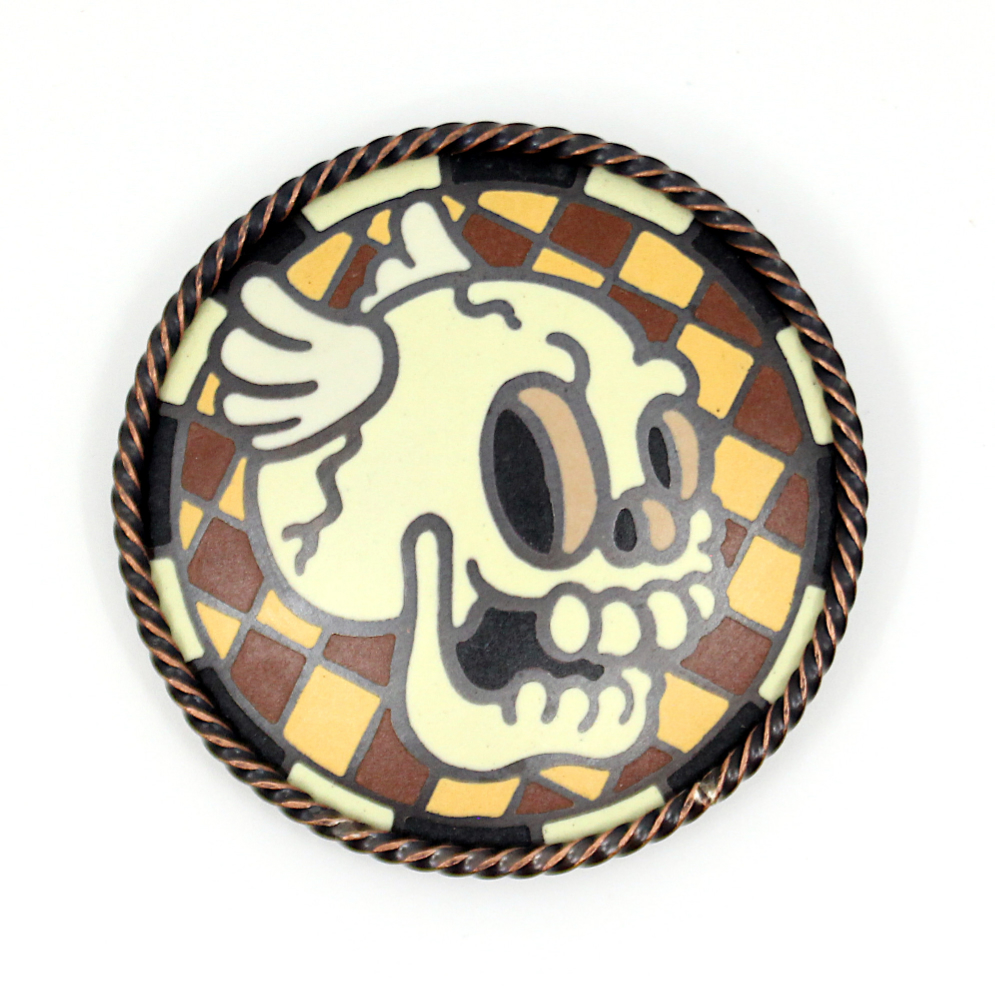 Santa Fe Reporter, 24, 2019
"I knew I wouldn't cut it doing anything but art," Zachery Lechtenberg tells SFR.
That's mainly a joke, but good for us; Lechtenberg shows his jewelry at Canyon Road's Hecho a Mano Gallery this week alongside Will Rimel, a ceramicist, in Funko Roasto, a sendup of popular toys but a staggering duo show at the intersection of tongue-in-cheek and fine art.
Lechtenberg's work is often compared to that of Futurama creator Matt Groening, and though he agrees that learning to draw as a youth included inspiration from such shows, his style and pieces are far more one-of-a-kind. When it comes to his jewelry, brooches seem to make up the vast majority of his output. Each is a laborious process or illustration, metalwork and enamel, basically colored glassy powder that Lechtenberg packs into a frame of metal and fires in a kiln over and over again until it looks right; until it looks machine made.
"That's the blessing and the curse," he says. "It looks like a production, it looks like a multiple. It's so well-done in that sense that it looks like something that should be cheap."