New Mexico Magazine: Artist We Love: Native Beadworker Hollis Chitto
8/1/2019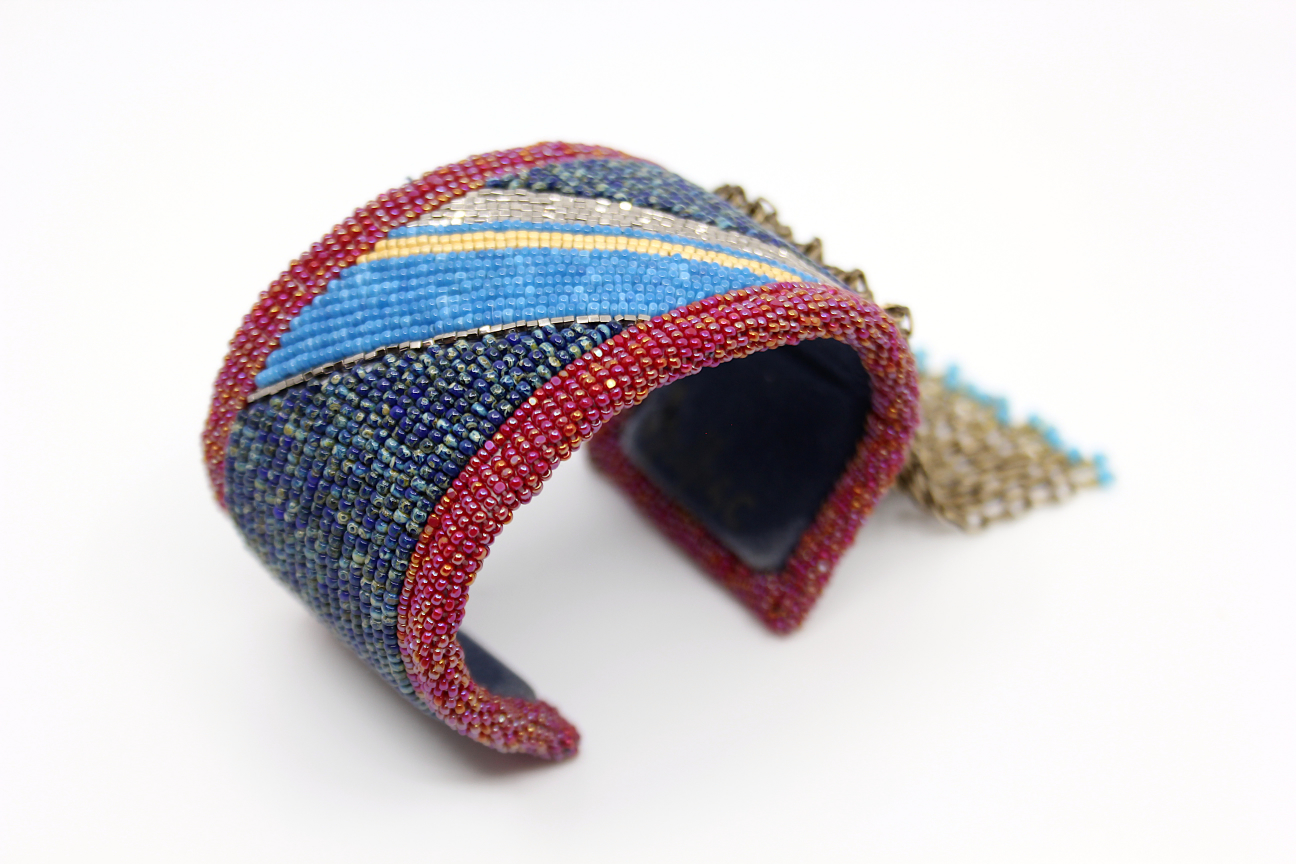 New Mexico Magazine, August, 2019
What was your evolution as a beadworker?
When I was very little, my parents hung out with Maynard White Owl Lavadour, who is one of the most prolific Plateau beadworkers of our time. I fell in love with his beadwork. It was around this time I decided I was going to bead. In the beginning of my career, I was focused on making things beautiful. I wasn't concerned with incorporating conceptual or abstract elements—until I created a piece for the Abbe Museum's Twisted Path series, in Maine, which focuses on the theme of health and well-being in tribal communities. I created a beaded handbag that focused on the issues our communities face in connection to HIV [at right]. This serious topic compelled me to elevate my work conceptually, and it was probably the most important and meaningful piece I've ever created.
Talk about your workflow.
I love a challenge. I am always thinking about different materials to use, changing my design concepts, playing with colors and shapes. I am inspired by other beaders like Jamie Okuma, art exhibitions, and of course nature. I like beading bags because it gives me the freedom to create something that can be displayed as art but also worn as couture. I just sold a piece that I am hoping the new owner will wear rather than display.