Pasatiempo: Talismans for the sacred mountain: Artist Ian Kuali'i
8/2/2019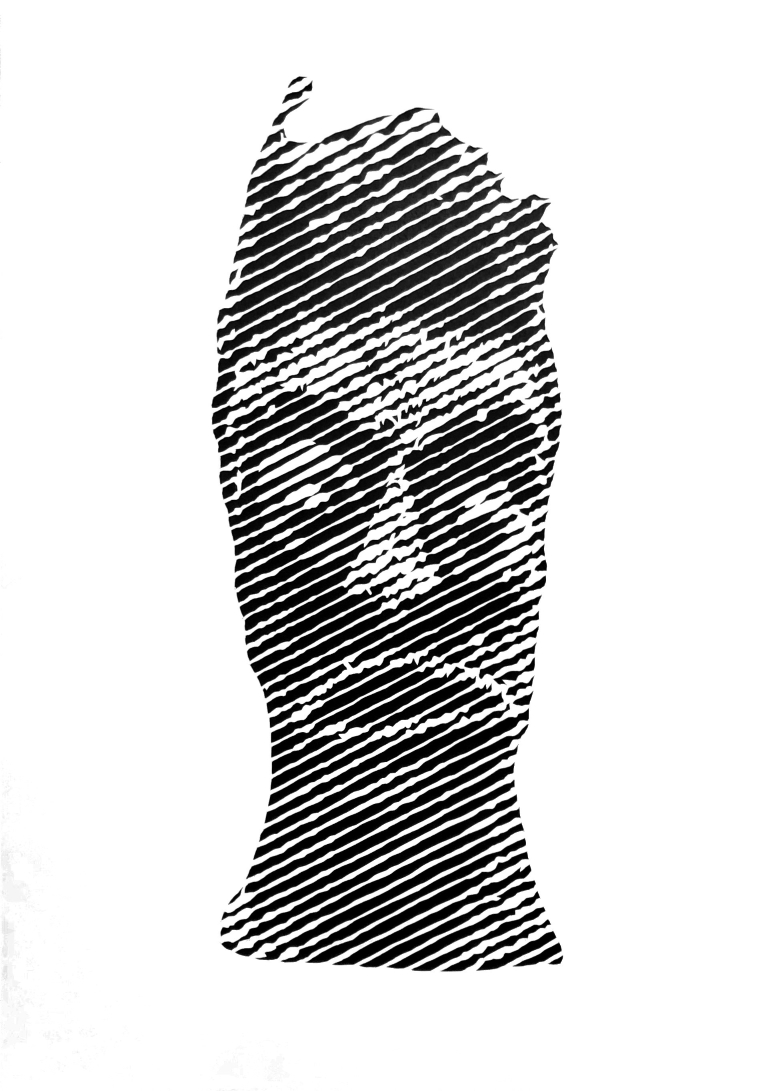 Pasatiempo, August 2, 2019
The patterns and motifs Kuali'i uses are rooted in traditional Kanaka Maoli designs, but he lets them pass through his own filter, Kuali'i said, making them idiosyncratic to his own aesthetic, which is — like graffiti art — bold and graphic.
"We have a tradition of paper cloth-making called kapa, and we also have stencils created for adding designs and patterns to kapa," Kuali'i said. "So we have a super-refined stencil heritage. But we didn't have a cut-paper practice. It's something I fell into from my graffiti background. I wanted to figure out how to do fill-ins with stencils within the basic letter structures that we have in graffiti. I just liked the cut portion of the stencils infinitely better than using them as a spray stencils."
In his works on paper, the cutout shapes don't necessarily represent the negative space in a composition. Once the white paper is laid against black, the black can become a part of, say, a portrait's features. Take Akua Hulu Manu/Feathered God #2, on view at Hecho a Mano. The black lines where the paper has been cut away represent recessed areas of the figure's face or areas of the face that are in shadow. The facial features are formed by a series of striated lines that give the portrait a vibrational quality and creates an almost 3D effect.