THE Magazine: Preview: Ian Kuali'i
8/8/2019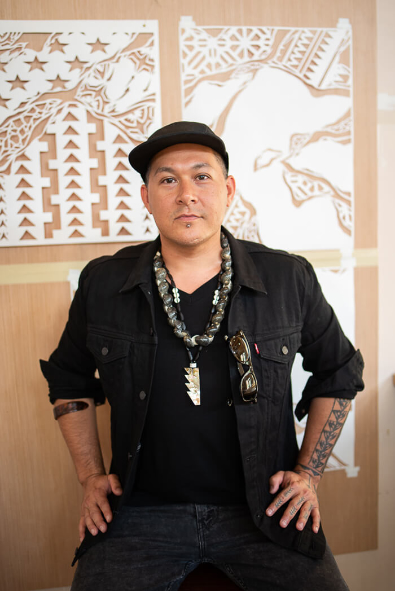 THE Magazine, August, 2019
Have the landscapes in the Southwest had an effect on your work?
Most definitely. I'm simplifying a lot of things now. Many individuals that end up in the Southwest have experiences like this. There's true light here; you see colors totally differently. There's something ancient that blows through the wind… Those things start forcing your hand. This place is patient. It wants to show you things. There is this vastness, this open space and solitude. There are different lessons that this landscape can teach you.
These practices are really tied to biography, then?
As a young kid, I had an amazing tree in my front yard. I would climb to the top when things were hard. I remember once climbing up the tree, I sat there and asked the wind to take my pain away, and the wind would blow. It felt incredible. As a teenager, I was outside less because I was trying to be cool, but I would walk and hitchhike everywhere on Maui. I was the weird kid with my backpack and headphones and a bamboo shinai, a bamboo sword. This stuff has always been part of me.