Asheville Made: Anna Johnson
4/28/2021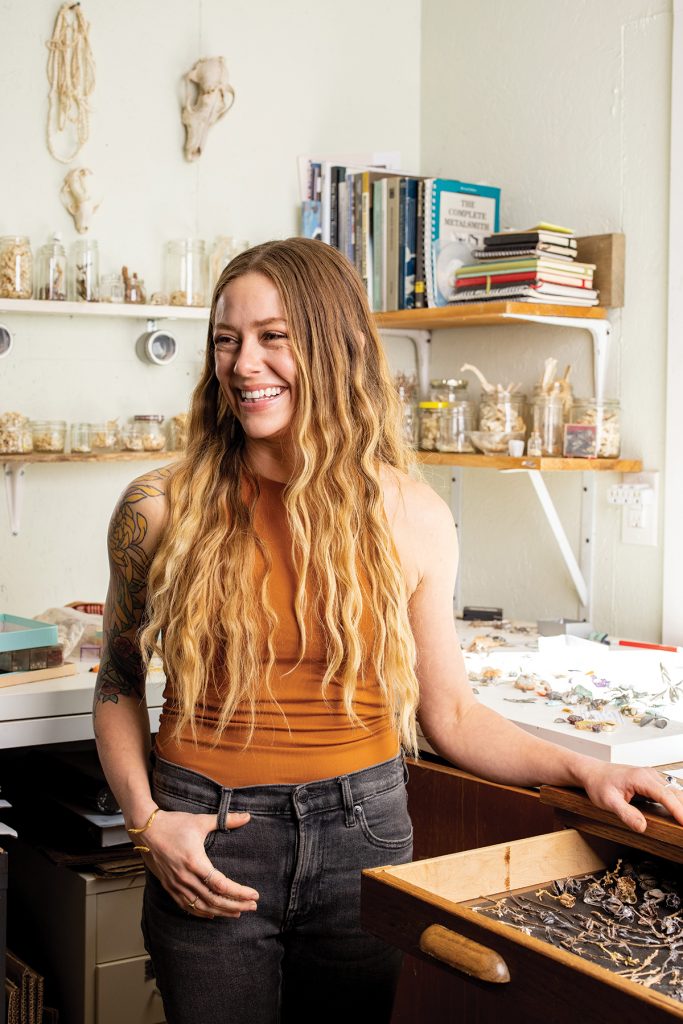 Anna Johnson dug a hole in her backyard and buried the dead snake that had been in her freezer for weeks. Along with it, she buried a frozen groundhog and a squirrel.
She often has dead animals in her freezer because friends bring her found roadkill all the time. It's become a crucial element of her art. But it's not taxidermy, and it's not a gesture of the macabre — not fringe art meant to shock.
"I like to think that I'm giving them second life," Johnson says. "I want to showcase the beauty of these forms — really intriguing forms that just happen to have these cultural contexts behind them."
All of the elements in Johnson's work are drawn from the earth in an intimate way. On a particularly stunning necklace, she frames squirrel and muskrat mandibles with wildflowers cast in silver, while azurite rainbow moonstone and titanium hematite adorn the edges of the bone. On a pair of her earrings, beetle wings hang from silver-set raw turquoise. Holly hibiscus pods poke out from behind pyrite with calcite, while black moonstones dangle from a rodent skull on a brooch.